Does your trailer have a gate that is just too heavy to lift by hand? 

We can install a winch system to help with the lift.

Most any trailer can have a retrofit gate 

and winch system installed! Enjoy the benefit of easy lifting your heavy tailgate.

This winch shown here is a top style handle, which is not typical. Side winder models are the most desirable and easier for most of clients.

When pulling a trailer it is very important not only to keep you safe, but others around you safe.  If you are not sure what to check for, contact us.  Attachments to your car or truck are vital elements when towing.  There are new safety features to keep you and your family SAFE.

If you don't have time to stop by to see us, send us an 

e-mail with a few pictures of your job and we will respond with estimated price and lead-time


Check those bearings on your trailer. Have us check and re-pack your bearings before it is too late!

WE INSTALL

LIGHTS AND REWIRE TRAILERS!!!

Add a Break-A-Way tongue for increased garage space.

Turn your flatbed trailer into a Dove Tail for easier loading and unloading of trailer.

Click on Product or Service

SHOP HOURS

MONDAY - FRIDAY

8:30 am to 5:00 pm

Saturday by Appointment

Is your trailer bed height too tall? We have the capabilities to convert the back of most trailers into a "Dove Tail". Car haulers to landscape trailers. See what Northeast Welding can do for you.tall

Custom Built trailers made to meet your needs. Do you have an idea for a trailer you would like to meet your needs? We can turn your ideas into reality to make your trailer work for you. From towing to capacity we can design that trailer that will do the job for you in Steel or Aluminum!!!y

Custom Built fenders for your existing trailer. Are your fenders ready to fall off or rusted. Bring your trailer by and let us see if we can help.an help.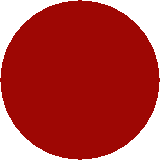 TRAILER REPAIR 

& MODIFICATIONS