This beautiful ornate light fixture did not have to be discarded. Our special capabilities, put this fixture back into service for others to enjoy. 

View the photos below of the workmanship put into this light.

Stop by, what can we do for you today?

The rusted portion was removed, and a new six sided template was made. 

New structural base installed ready to be put back into service.

Base re-attached, dis-color 

may occur when applying heat  and all electrical needs to be removed.


SHOP HOURS

MONDAY - FRIDAY

8:30 am to 5:00 pm

SATURDAY BY APPOINTMENT

Click on Product or Service

The base of this light was rusted and no longer structurally sound.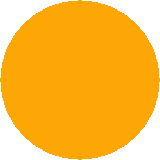 SPECIAL LIGHT 

& FIXTURE REPAIR