Shop Hours:

Monday-Friday

8:30 am - 5:00 pm


If you don't have time to stop by to see us, send us an 

e-mail with a few pictures of your job and we will respond with estimated price and lead-time

Our vast capabilities of welding is considered to be one the best in all the surrounding areas. Since 1966 we have provided outstanding walk-in service


Aluminum Car & Truck Rims

Aluminum Frame 9 feet tall


SHOP HOURS

MONDAY - FRIDAY

8:30 am to 5:00 pm

SATURDAY BY APPOINTMENT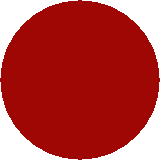 Click on Product or Service

Aluminum Posts with C- channel welded  for adjustable height.               The reputable Aluminum welding company in Fort Wayne!

ALUMINUM WELDING 

SERVICES