This Pontiac had rusted floor boards on the driver and passenger side. 

After the first piece is secured, the next piece gets fitted and secured to the frame.

Click on Product or Service

Fitted and formed piece where the seat mounts. Attention to detail to each bend and fold.

New pan formed to be welded to existing better metal.  Newly added piece ties all in all three pieces. 

New floor board completely welded and installed. Primed and ready to install bench seat. 

This job was started by another company that got in over there header there head

Heavy Gauge material form fitted and welded as one assembly. Full weld along side and bottom plate. Custom formed in our shop.our shop.

Custom form fitting restoring floors to like new status. Heavy Gauge Materials, latest welding techniques to secure new forms and material to the frame. Call today, set up an appointment with your project today!

Both the driver side and passenger sentry floor boards are completely rusted through.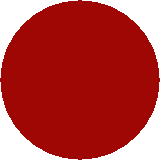 SHOP HOURS

MONDAY - FRIDAY

8:30 am to 5:00 pm

SATURDAY BY APPOINTMENT