This motor cycle carrier was custom designed and built by Northeast Welding Company. What special carrier can we make for you!pany

Side gate added to load lawnmowers or snow blower. Expanded metal gate, eliminates lifting and allows items to be rolled on. Add-on sides makes it excellent for hauling luggage outside of your vehicle.

Newly modified carrier painted and ready for pick-up

This cargo carrier was modified from 21" to 28"

with new expanded metal floor added.

This unique 2-bike carrier cradles the bike and takes the weight off the frame. The photo to the right has a lock down bracket for a girls and boys bike. Adaptable to 4 bikes.

CUSTOM BUILT MOTORCYCLE CARRIER

SHOP HOURS

MONDAY - FRIDAY

8:30 am to 5:00 pm

Saturday by Appointment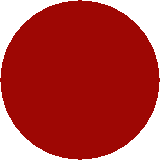 Click on Product or Service

Truck Carrier modified for heavy equipment (below)

This unique flag carrier was designed to carry military flags for parades. Display your pride in our military in your next parade..

Custom Hitch for Lawn Mower

HITCH ATTACHMENTS 

& MODIFICATIONS