If you don't have time to stop by to see us, send us an 

e-mail with a few pictures of your job and we will respond with estimated price and lead-time

This ornamental fencing was hit by a car. We were able to replace destroyed pieces and match the ornamental tops and bend back into place. View pictures below for the process the railing went through.

Old Railing needs re-worked cut apart and squared-up.

Clamps are applied during cool down to eliminate further twisting.

Each upright is straightened  and re-welded ready to be installed.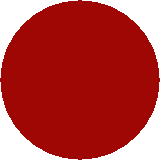 Click on Product or Service

SHOP HOURS

MONDAY - FRIDAY

8:30 am to 5:00 pm

SATURDAY

BY APPOINTMENT

ORNAMENTAL FENCING 

NEW & REPAIR